Aeronautical Information Management
New Southern Sky and Aeronautical Information Management
Over the next few years Aeronautical Information Systems that today rely mainly on paper-based charts and publications, will move to data-driven digital systems.
What changes are needed?
To accommodate this transition, paper-based systems will need to progress to digital data-driven systems that allow continuous, up-to-date and real-time transfer of the full range of aeronautical information to all participants in the aviation system.
New Zealand is well advanced in moving towards digitisation and integration of its aeronautical information products. More work is yet to be done in the areas of electronic charts, interoperability with meteorological products and the proliferation of devices which can now be used to access data. Care will be taken to ensure that human factors associated with data accessibility do not introduce new risks.
When looking at the roadmap for Aeronautical Information Services to Aeronautical Information Management (AIS to AIM), the following is scheduled or completed: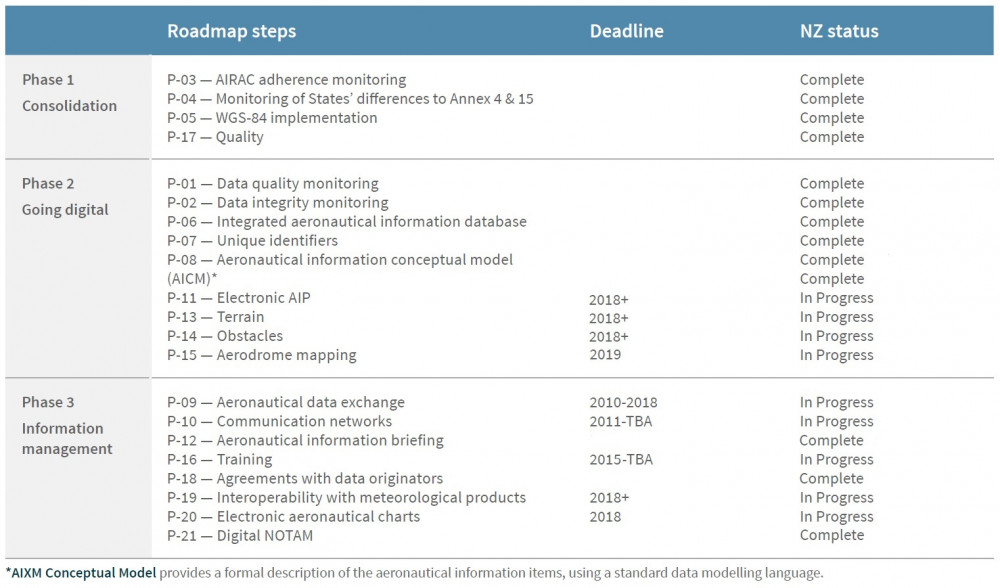 What's been happening
News and Updates
NSS Working Group member Land Information New Zealand (LINZ) has announced a joi…
23 Sep 2022
Be equipped with ADS-B OUT
by 31 December 2022
Countdown to ADS-B in all controlled airspace. This is the confirmed deadline. The clock is ticking and the 'shops' are filling.
Tweets by NewSouthernSky