CAA releases SOPs guidance material to support PBN transition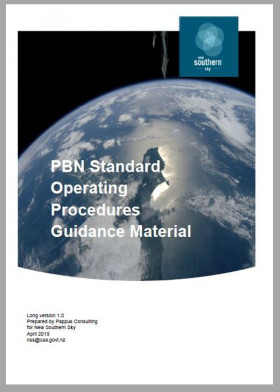 The CAA is pleased to announce the release of Performance Based Navigation standard operating procedures guidance material. The document has been released as part of a New Southern Sky (NSS) initiative to help smooth the pathway for operators transitioning to PBN.
The guidance material provides a practical framework to support operators produce their own PBN standard operating procedures manual. It covers PBN and RNP operations including navigation database management, flight planning, and In-Air and contingency procedures.
The release of this guidance material is in response to feedback provided by operators at last year's National PBN Expo.
The release of the guidance material is one of two initiatives underway to assist operators moving to a PBN environment. Currently work is underway to review and amend AC 91-21 to simplify the process for a PBN approval.
PBN Standard Operating Procedures Guidance Material (short)
PBN Standard Operating Procedures Guidance Material (with additional guidance)
For more information of Performance Based Navigation, visit www.nss.govt.nz/pbn or subscribe to the CAA notification service here.
3 Apr 2019